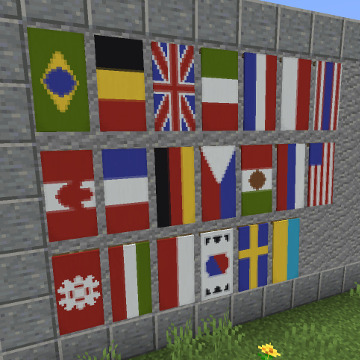 Minecraft country flags, including steps for survival or give commands for creative. Make a number of flags for your Minecraft world, this is an initial list of flags. Choose version 1.8 and 1.13 compatibility, as they can be different.
Looking for a missing flag, let me know on the Reddit link below
Choose the base and letter color below for different banners.
---
---
---
---
---
---
---
---
---
---
---
---
---
---
---
---
---
---
---
---
---
---
---
---
---
---
---
---
---
---
---
---
Suggestions or found a bug
Leave me a comment/like on:
Read version history »
(8 More Updates)